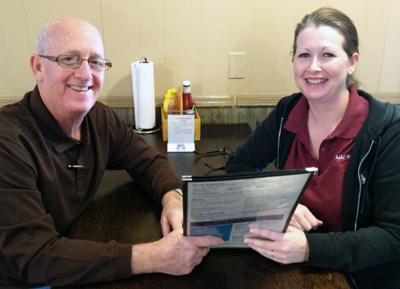 Lil Rays has been a Coast tradition for serving quality grilled seafood, fried seafood, and boiled seafood for the last forty-four plus years. As a self owned and managed seafood restaurant we strive to maintain the individuality that has attracted generations of locals to us. Our French bread is still delivered daily from New Orleans, as it has been since opening day over forty-seven years ago. Even Hurricane Katrina couldn't change that!
Along with our daily delivered bread, our seafood is as fresh as it gets…often times having spent the previous night in the nearby Gulf waters.
Our customers love coming to spend time with friends and family in our relaxed and casual atmosphere, where they can sit and order a long neck beer with their oysters on the half shell, boiled shrimp or crawfish!
My Daddy (known as Daddy Ray) supported our family of nine by owning and operating his own restaurant known as "Ray's" for many years. From those early days, the Lil' Ray's poboys concept came about with the first restaurant opening in May of 1970 in Waveland.
Unfortunately, Hurricane Katrina destroyed the original Lil Ray's in Waveland owned by my brother Ray. As Ray's children are carrying on the tradition in Long Beach, my daughter Jennifer is carrying on the tradition in our Courthouse Road location in Gulfport. So, come see us doing what we do best…great seafood for the past thirty years and still a Gulf Coast tradition!